The National MultiCultural Institute (NMCI) brings together professionals from across the country and around the world to explore diversity and multiculturalism in both personal and professional contexts. The three-day conference includes:
Numerous workshops for professional development on diversity and training
Special events for networking and relationship-building in the field
Opportunitieis for dialogue on the critical issues of multiculturalism in our society
Welcome and Keynote Speaker
Wednesday, April 21, 2010
9:00 am – 10:15 am
Elizabeth P. Salett, NMCI's President and Founder will welcome conferees to the spring 2010 Diversity Leadership Institute, and introduce Keynote Speaker Dr. Crystal Kuykendall,, who will talk about "Dealing with Differences."
Diversity practitioners have the skills, the abilities, the drive, and the passion to positively impact the lives of individuals, the culture of organizations, and to slowly, but surely, change our world. This is an exciting time for cultural competence professionals, yet we continue to have to face down barriers created by naysayers as well as economic, political, and societal issues.
NMCI's Keynote Speaker Dr. Crystal Kuykendall will help us dig deep to renew our commitment in tackling these challenges – big and small. She will share insight and information to facilitate the efforts of diversity leaders to:
Enhance the work environment;
Enrich each others lives; and
Move past the obstacles
Dr. Kuykendall will provide tips on how we can address these and other issues that debilitate understanding and preclude human bonding, and she will do this all while inspiring, encouraging, uplifting, and motivating us to help us move past differences and embrace diversity.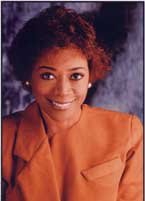 Crystal A. Kuykendall is an educator, attorney, author, human relations expert, and a powerful speaker, who has spoken on four continents and gives over 150 speeches annually. Chosen by editors of Ebony Magazine as one of the "50 Leaders of the Future" in 1978, she is not only exemplary in leadership, but in public service and corporate success.
A former school teacher, university instructor, and Executive Director of the National Alliance of Black School Educators, she has also been Director of Urban and Minority Relations for the National School Boards Association and Director of Marketing for RLA, Inc. as well as Director of the Citizens Training Institute of the National Committee for Citizens in Education.
She holds a Doctorate in Educational Administration, is a member of the D.C. Bar Association, and she is the President and General Counsel of her own firm, Kreative and Innovative Resources for Kids, Inc. (K.I.R.K.).
Appointed by U.S. President Jimmy Carter to the National Advisory Council on Continuing Education, she served as Council Chairperson from 1979-1981. She is also the author of four books, including the highly acclaimed best seller, From Rage to Hope and the recently published Dreaming of a PHAT Century.
Crystal's speeches reflect her own unique background replete with personal victories and many professional responsibilities, and audiences connect instantly with her high energy, charm, charismatic delivery and moving messages. She not only facilitates self-analysis, she inspires personal and organizational change, growth and powerful results in personal and professional pursuits.
Workshops
The Diversity Leadership Institute provides participants with the skills they need to effectively manage and lead diverse organizations, build internal capacity for inclusive workplace practices, and drive organizational culture change.Spring workshops include:
A. Culture, Communication, and Conflict Resolution (Intermediate)
Facilitators: Iantha Gantt-Wright and Zoe Segal-Reichlin
Communicating – whether in person, on the phone or electronically – is necessary in daily life. Conflict – whether big or small – is also unavoidable. Challenges are inherent in both areas, but add cultural differences to the mix, and the chances of conflict increase exponentially.
This workshop will enable participants to increase their cultural awareness and communication skills; learn the building blocks to having difficult conversations; become familiar with methods for managing emotions intrinsic in conflict; understand the differences between true cultural differences and stereotypes; and practice new skills through role playing and other exercises with real world examples.
B. Training Of Trainers I: Facilitating Diversity Awareness Workshops (Intermediate)
Faciliators: Ruth Littlejohn and Steven Rivelis
This workshop will enable participants to develop the curriculum customization and facilitation skills required to conduct training programs that promote individual behavior change and organization wide culture change. Participants will learn how to facilitate NMCI's well tested cultural awareness curriculum and explore its design and construction, as well as examine philosophies underlying diversity training.
Participants will: (1) expand their knowledge of diversity, inclusion, and cultural competency; (2) practice, and receive feedback on facilitation skills; and (3) acquire resources for adapting the curriculum to their setting. This session will also cover the benefits of working in multicultural teams and examine possible workshop predicaments.
C. Training of Trainers II: Training for Cultural Competence – Beyond the Basics (Advanced)
Faciliators: Eva Young and Karyn Trader-Leigh
Building cultural competency is a life-long learning process, and true organizational culture change occurs when individuals have continuous opportunities to learn and apply new knowledge and skills to work effectively in a diverse environment. The purpose of this workshop is to take diversity facilitators "beyond the basics" to create continuing in-depth educational programs to drive the organizational change initiative.
Participants will: (1) explore methods for creating a learning environment that extends beyond the training room; (2) develop techniques for assessing the needs of an organization and the training participants; (3) translate assessment results into a responsive curriculum; and (4) cultivate advanced facilitation skills for promoting behavior change.
D. Implementing Organizational Culture Change for Diversity and Inclusion (Advanced)
Facilitators: Manny Brandt and Dolores Fridge
This workshop outlines NMCI's unique, comprehensive time-tested framework for implementing organizational culture change. It introduces the elements of a successful initiative that embeds diversity and inclusion principles into core organizational systems to ensure sustainability.
Concentration areas include: planning and designing an initiative; developing a diversity council and a strategic plan; creating cultural fluency; and building a communications plan. Participants explore models and tools for designing and implementing a strategy that effectively infuses diversity and inclusion into an organization.
Special Event
Wednesday, April 21, 2010; 5:30 pm – 9:00 pm
Dinner and Historic Tour of the District of Columbia
Enjoy dinner at Ben's Chili Bowl, famous for its chili dogs, chili half-smokes, and bowls of beef or veggie chili. Then, take a tour of the U Street neighborhood, once dubbed "Black Broadway." A community shared by African American intellectuals, business leaders, and families of all economic levels, the businesses they owned and the houses they lived in are featured on this 2-hour walk. Other tour features include:
the first full service YMCA for African Americans
one of the few hotels that welcomed a black clientele
the first memorial to African American soldiers who fought in the U.S. Civil War
homes occupied by Duke Ellington's family
the corner where rioting started that extinguished the heyday of the area–but only temporarily.
numerous movie theaters, nightclubs and ballrooms frequented by jazz musicians like Cab Calloway, Pearl Bailey, Jelly Roll Morton, and the Duke himself

($50/person; limited availability.)
Who Should Attend
Current and future leaders in diversity and inclusion from across the nation and the globe. Human resource personnel, trainers and consultants, educators, healthcare and social service professionals, conflict resolution practitioners, and others concerned with diversity and inclusiveness who work in the nonprofit, government, education, and corporate sectors come together to share best practices, develop new skills, and find out what's next.
Certificate Training Programs
Upon completion of any of the four Diversity Leadership Institute workshops, participants will receive a certificate of attendance from the National MultiCultural Institute.
Continuing Education Units
Continuing Education Units (CEUs) are available to counselors, psychologists, and social workers, as approved by National Board for Certified Counselors, Maryland Board of Examiners of Psychologists, and National Association of Social Workers. Upon request, up to 18 continuing education units will be awarded for the Diversity Leadership Institute.The fee is $15.
About National Multicultural Institute
The National MultiCultural Institute (NMCI) is a private, nonprofit organization founded in 1983 whose mission is to work with individuals, organizations, and communities in creating a society that is strengthened and empowered by its diversity. Through its programs, NMCI leads efforts to increase communication, understanding, and respect among diverse groups, and addresses important issues of multiculturalism facing our society. In addition to its twice annual Diversity Leadership Institutes, NMCI provides Organizational Consulting and Training on diversity issues, publishes books and training manuals through NMCI Publications, and develops Leading Edge Projects in the field.