Dr. Cheryl Gardner focuses on organizational research and program evaluation. Serving clients in the United States, Canada, and the Caribbean, she has implemented difficult and sensitive projects to support organizational culture change, strategic and diversity initiatives, and other organizational work. She is innovative in her selection of approaches and has conducted numerous projects requiring careful planning, coordination and effective communication. Known for quick turnaround while maintaining the highest quality, she maintains long-term client relationships.
Dr. Gardner worked with the National MultiCultural Institute for the past ten years, providing research support for diversity audits for a variety of clients including the California State Department of Health Tobacco Control Program (CTCP), American Friends Service Committee, Reading is Fundamental, the Pennsylvania Coalition against Rape, Girard College, Valdosta State University, Rockdale County Public School System, and others.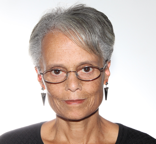 As a senior consultant, she worked with the Federal Communications Commission, the District of Columbia Government, the Ford Foundation, the Community Development Support Collaborative in the District of Columbia, Shell Oil, Barclays Bank (Caribbean region), Royal Westmoreland Resort Community (Barbados), and the National Industries for the Blind. In the area of program evaluation, she works with the Federation of American Societies for Experimental Biology and the Brown University Graduate School of Biomedical Sciences in support of selected NIH grants.
During the 1980s and early 1990s, Dr. Gardner served as Vice President of SYMBIONT, a consulting company located in Washington DC, where she directed the management consulting practice and was responsible for all corporate administration and strategic business planning. In addition, she provided consulting support for projects with many government agencies including the Veteran Administration, the Export Import Bank, the National Institutes of Health, the U.S. Navy, and the U.S. Department of Commerce.
She holds a Doctorate in Business Administration from George Washington University, an M.B.A. from the University of Southern California, and a B.A. in Economics from Smith College.
To learn more about Dr. Cheryl Gardner's work as Principal Consultant and Founder of Meridian Solutions, visit www.meridiansolutionsinc.com.