Nancy Di Dia brings more than 25 years of experience in overall management and diversity, inclusion and engagement practices in corporate America to her role as Executive Director & Chief Diversity Officer at Boehringer Ingelheim US. She has national responsibility for Diversity, Inclusion & Engagement reaching more than 10,000 employees in the U.S. Under her leadership the company achieved the #1 position from the Association of Diversity Councils as well as a perfect score on the Corporate Equality Index from the Human Rights Campaign for the best places to work for LGBT for three consecutive years. In 2009, she also received a prestigious recognition of Diversity Champion from the State of Connecticut Society for Human Resources Management Council. (SHRM) and this year was honored by the Tri-State Diversity Council as one of the most powerful and influential women in diversity. In June, the Gay & Lesbian Community Center of NY named her Corporate Leader of the Year. As well, she recently received the 2012 Leading Lights Award from the FutureWork Institute and was recently named a Finalist for the 2012 Trailblazer Out& Equal Award. The National Minority Quality Forum recently recognized Nancy for her advancement of diversity in clinical trials.
Ms. Di Dia has been an executive coach for 10 years and is now in Stage 2 toward achieving her Professional Coaching Certification (PCC) throught the International Coaching Federation and the Neuroleadership grou. She has studied under Dr. David Rock, and bases her coaching on the neuroscience of leadership. Nancy is also an active international executive coach dealing with multicultural, executive and organizational and life challenges. She coaches executive women at the Tuck School of Business Multicultural ASCENT program founded by Dr. Ella Edmondson Bell.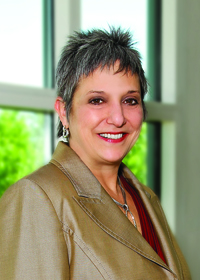 Ms. Di Dia is an active member of the Hidden Brain Drain Task Force-and the Center for Talent Innovation- a think tank and research group of leading global companies which focuses on developing best practice models for companies seeking to recruit, retain talent.